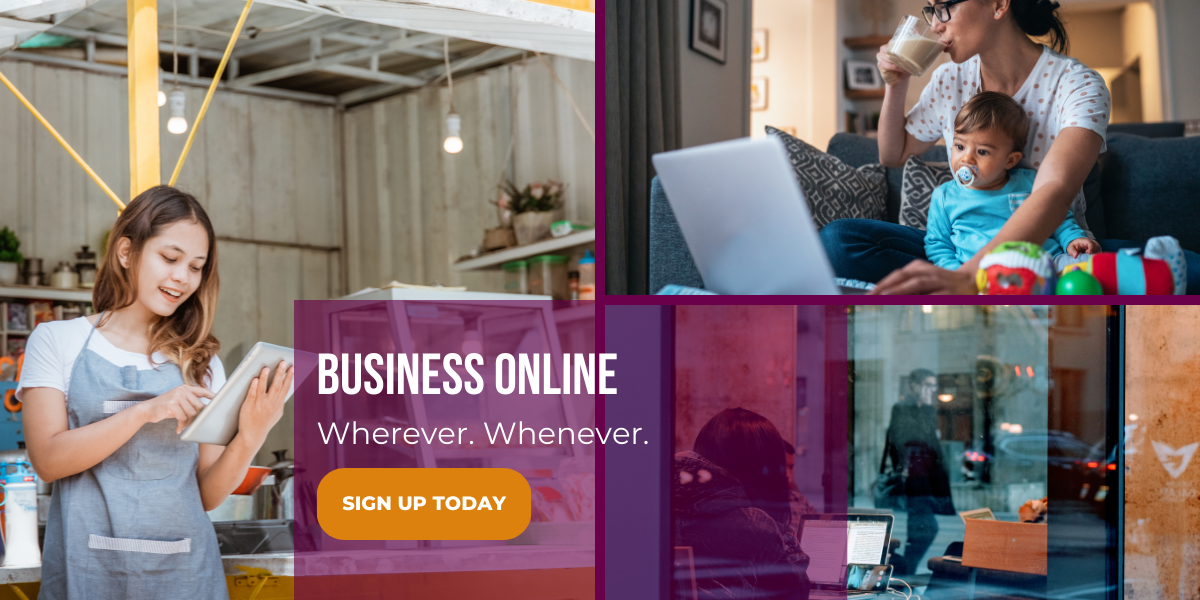 Experience Seamless Financial Management with Our Digital Business Banking Platforms
Managing your business's finances has never been easier or more convenient. Introducing our cutting-edge Business Online and Mobile Banking Platforms, designed with your business's success in mind. With a range of powerful features and an intuitive interface, we're here to simplify and streamline your financial management.
Key Features
Real-Time Account Access
Access all your business accounts, including checking, savings, and more, in real-time from a single, user-friendly dashboard.
Monitor your account balances, transaction history, and pending transactions at a glance.
Fund Transfer and Payments
Effortlessly transfer funds between your accounts, set up recurring transfers, and make one-time payments with just a few clicks.
Pay bills, vendors, and employees electronically, reducing paperwork and administrative burdens.
Account Customization
Tailor your online banking experience to suit your business's unique needs.
Mobile Accessibility
Manage your business accounts on-the-go with our mobile app, available for iOS and Android devices.
Stay connected to your finances wherever and whenever you need to.
DOWNLOAD OUR BUSINESS MOBILE APP