Visa Classic
NO Annual Fee!

Visa Platinum
NO Annual Fee!
TO TRANSFER AN EXISTING BALANCE, SIMPLY:
Log- In
Log in to our Visa portal!
Call
Call us at 570-888-7121 for assistance
Visit
Visit our branch and speak with one of our helpful staff!
Important information regarding this offer
1. APR= Annual Percentage Rate. Balance transfer and convenience checks processed by April 30, 2022, up to your available credit limit, will receive the stated promotional APR through your April 2023 statement cycle. Balance transfers and convenience checks processed after your April 30, 2022, will receive the standard APR for cash advances. When transferring a balance, you should continue to make your monthly payments to each creditor until you receive a statement from the issuer/ merchant reflecting the balance transfer payment. All existing payment terms apply. Rates are subject to change.

Federally insured by NCUA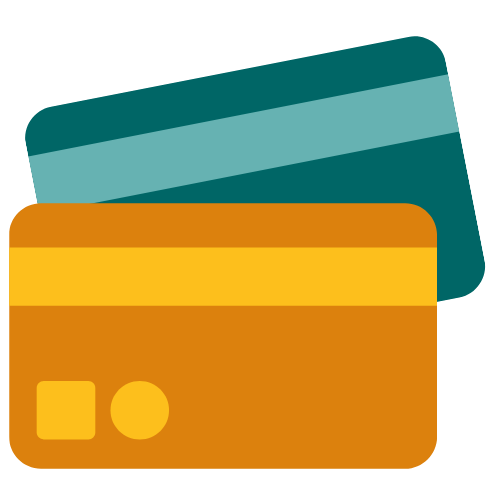 Credit Builder Card
Are you looking to build your Credit Score? We offer a Credit Builder Credit Card. The cardholder will receive a 5.99% rate for 6 months from the opening date, after which it will transition to our 12.90% rate.
Credit cards are a secure way to shop! When you carry around your debit card, you're really carrying around your entire checking account. You're vulnerable to theft, fraud, and other devastating consequences. Credit cards have fraud liability built in, where you may not be liable for any fraudulent activity. 

Not only that, but carrying a credit card (and using it responsibly) can help build your credit score. Even having a card "for emergencies" can help provide you with peace of mind. There's no security downside either. Every security feature in your debit card is also built into your credit card.


CU Rewards
Did you know you that you earn points when using your IRFCU Visa Credit Card?
These points are redeemable for merchandise and even travel!
Electronics, houseware, sporting goods, and more!
Visit our rewards site to redeem your points!
Lost or Stolen Card
It's very important that you report your card lost or stolen as soon as possible.
If your card has been lost or stolen please report it by calling:
1.800.449.7728